Free Training Included
Unlimited Support & Training
We are happy to you get started and get the most from your Check In System. As soon as your system is setup, we can schedule a short training call to walk you and your team through setup and the daily usage of our system.
Call Today: 9a-6p Eastern
727-578-6100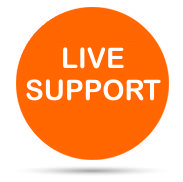 Real Customer Service
We answer the phone!
We believe in real customer support! At Check In Systems, you can talk to a live person to get all your questions answered. We can help with configuration, user setup, user lock out, designing a system and any issue you need to resolve.
Call Today: 9a-6p Eastern
727-578-6100
Free Trial
Totally Risk Free!
We'll give you a full, no-risk trial of the Student Check In software. We can help you set it up and configure everything you need. Use it in a live environment to get the feel of just how great the system will organize arriving students. No credit card needed.
Get Started!